Retaining Walls, Walkway's and Patio's
Your walkway and walls goes beyond curb appeal. It is a personal invitation to those who come to call.
Brick Walkways
The preferred building material is by far brick or concrete pavers. A wide variety of colors and patterns allow the designer maximum creativity. Whether a traditional 4" x 8" clay brick or a modular contemporary plaza stone is required, clay brick or concrete pavers fit the bill. We will also help you select a color and pattern that complements your home. What is more significant than paver color and style is the base construction. Because brick walkways are a porous pavement, they are more susceptible to water absorption and and freeze-thaw cycles. For this reason, all loam materials must be removed to a minimum depth of 7". The foundation for the walkway needs to be a compactable aggregate material made of sand and stone. The bedding sand layer (only 1" deep) is middle-grade sand. It's commonly known as concrete sand. The spaces between paver bricks are manufactured for this type of sand. Stone dust should NEVER be used as it doesn't drain well and does not adequately fill the paver joints.
Retaining Walls
Did you know that retaining walls have been proven to increase property value by as much as 15%? That's because they are a great way to gain space where land would otherwise be unusable. However, retaining walls are quite possibly the most complex and difficult component of any landscape installation. By definition, a retaining wall is a structure that is intended to hold back, or retain soil and earth. It is therefore imperative to properly plan, design, and execute the construction to ensure the wall will function properly, safely, and remain intact for a lifetime. Our staff is well trained and experienced in the construction of many different styles of retaining walls, including concrete segmented retaining walls (SRW), dry stacked stone walls, boulder style walls, masonry walls, and more.
Brick Patios
The process of installing stone, brick, or concrete material on the ground for foot traffic is commonly referred to as "flatwork". Flatwork lends itself to a wide array of material choices and designs, and we pride ourselves in our ability to create artful creations with many different materials. Product offerings range from several selections of natural stone to manufactured concrete pavers. Regardless of your choice of material, the final result of your walkway or patio will unequaled in quality with remarkable uniqueness and beauty. These installation techniques mean your structure will hold up against harsh New England winters, and provide years of enjoyment and beauty. Edge restraint, compaction density, base material, polymeric sand... it's the little things that make the difference. We worry about these things so you don't have to!
Serving from Northern Massachusetts to the Lakes Region of New Hampshire
| Home | Lawn Care | Brick Work | Excavation | Snow Removal | About Us | Pictures | Contact Us |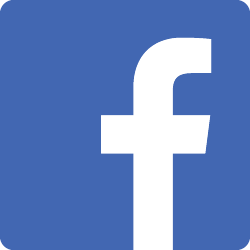 2010-2018 Gagne Landscaping Copyright All Rights Reserved